7 Anti-Aging Properties of Coffee
---
---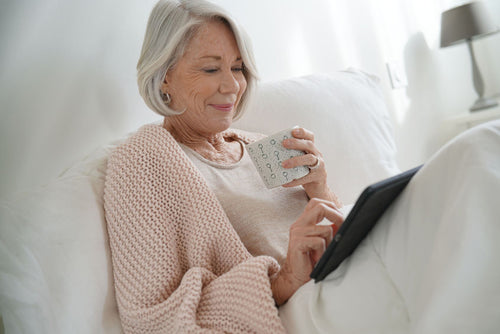 Who wants to turn back the hands of time (or at least keep them at bay) AND enjoy a fantastic cup of coffee? You can have the best of both worlds! If you are not drinking coffee, now may be the time to start.
I am all in for extending quality and length of life and research shows that coffee may help you do this.
The benefits of drinking coffee are not simply aesthetic although this is a great reason to consume it!  Read on here to discover 5 Surprising Ways Coffee Is Good for Your Skin.
Here we reveal how coffee can extend and improve your life:
7 Anti-Aging Properties of Coffee
Will coffee be considered the Holy Grail of anti-aging? Perhaps it will, and for now we can drink comfortably knowing we are taking steps to age healthfully.  Just make sure your coffee is organic and mold and toxin free. Try Cardiology Coffee and turn the clock back!