Coffee Pancakes! Does it Get Any Better?
---
---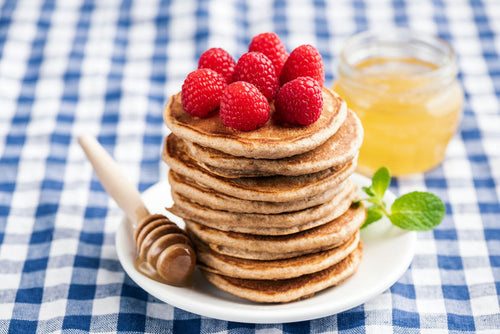 Who doesn't love a good pancake? Add coffee and you can take this favorite to a whole new level! 
Ingredients:
Combine coffee, melted butter/ghee/coconut oil, milk, extracts. Add ground nuts, hemp hearts, flours, baking powder and stir to combine. Add in eggs and maple syrup, stir again. 
Heat the pan (Xtrema is our favorite) over medium heat and add butter, ghee or coconut oil. Cook pancake until bubbles form on top and bottom is lightly browned, flip and brown on the other side. Serve with fruit, butter, honey, maple syrup or eat plain! Enjoy! 
Tip: grind nuts as much as possible just before the point it begins to become nut butter but is still powder.