6 Savory Coffee Recipes that Sizzle this Summer
---
---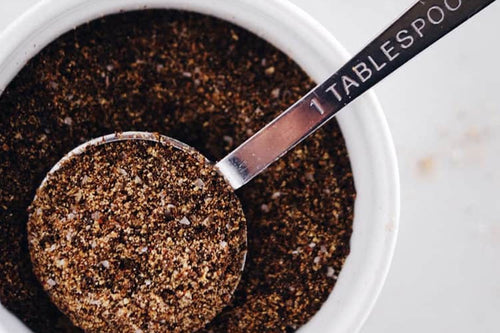 Our beloved coffee bean is a regular addition to many dessert recipes such as this Decadent Chocolate Coffee Pudding! With a little searching, you can also unearth some truly spectacular  savory recipes featuring coffee. The coffee bean contains 800 plus aromatic compounds, giving it a wonderfully complex flavor and aroma. This incredible sensory array   present in the coffee bean makes it adaptable to many different types of recipes from  main dishes to desserts and everything in between. 
If you were under the impression that coffee is a strange ingredient to add to chili, salad dressing, or even roasted vegetables, let's rethink that. 
The recipes I have selected will convince you to change your mind on the matter. Coffee is uniquely suited to bring out superb flavor in each of these dishes. 
So, if you've considered cooking or grilling with coffee, here's your chance to take the leap. Think of it as expanding your culinary horizons, similar to incorporating different types of spirits or exotic spices into your cooking. 
This summer, let coffee be the star of the show as you make your way through these top picks for savory coffee recipes. 
Our 6 Savory Coffee Recipe Picks: 
If you love coffee, our Cardiology Coffee subscription can change your life! You won't ever run out of your favorite brew.  If  you're like me and also into the summer grilling tradition, then these subscription boxes from Crowd Cow are worth checking out. Let me know how you use coffee in your cooking and grilling recipes soon!