Upgrade Your Favorite Coffee Drinks- 7 Paleo Coffee Hacks
---
---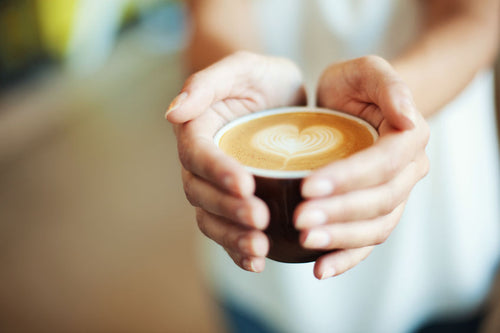 One of the most common questions my nutritional clients ask me is whether or not coffee is allowable on the eating plan I recommend for best health, the paleo diet. The paleo diet is more than a diet, it's a lifestyle based on eating a foundation of real foods just like our paleolithic ancestors have done for thousands of years. It is a heart healthy way of eating that promotes overall wellness and vitality. 
My answer on coffee consumption has surprised many people who assume they must avoid their favorite beverage to be healthy. 
Oh no, don't be so quick to give up your daily cuppa joe! My morning brew has truly become a sacred ritual in my daily routine. (See Why I Cherish My Morning Coffee Routine.) Coffee can indeed be a part of a holistic wellness plan.(although there are extremely specific instances when coffee should be avoided such as in cases of food sensitivity to coffee or when the coffee itself is pesticide-laden and toxic). It all boils down to individuality and ensuring you are drinking quality, organic coffee. 
In most cases, if you're one of the millions of people who enjoy coffee daily and don't have a sensitivity issue, then coffee can remain as part of your paleo diet. As a huge source of antioxidants, coffee is great for lowering inflammation. I personally enjoy a good quality, strong cup of black coffee, but I know there are plenty of people who don't drink it plain and want to know how to spice up basic black coffee for their own personal enjoyment. 
 Here are 8 great ways to add variety, flavor and a bit of fun to your morning brew, all without compromising any of the Paleo, real food values. For more information, check out Can We Really Drink Coffee As Part of a Healthy Lifestyle? 
8 Paleo Coffee Hacks: 
Keep in mind that the Paleo diet is about sticking to organic foods without pesticides or toxins, so make sure you are sourcing your coffee from a mold-free, toxin-free source such as Cardiology Coffee! To learn more about creating a healthful morning coffee habit, check out 7 Ways to Boost Wellness in Your Cuppa Joe.