Why I Cherish My Morning Coffee Routine - Easy Tips to Try
---
---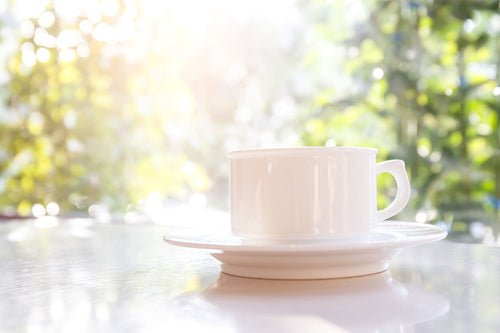 It's a little after 6 am. Outside my kitchen window, the balmy Texas summer rainstorm that began yesterday evening is slowly dissipating with the sun's first rays. From the comfort of my cozy kitchen, the day is already underway. There's a substantial stone mug carefully placed atop the runner of my kitchen table, and the beverage that fills it to the brim is a strong, dark  liquid teeming with a wonderfully rich aroma. A self-professed creature of habit, the delicious mug sitting in front of me will be the first of two I enjoy each morning.
Many of you will agree that there's really nothing quite like those initial sips of that first cup of joe. But my morning coffee is really much more than a beverage I sip to start my day.
This is my life giving morning ritual. Here are some reasons for you to consider adding a coffee drinking practice into your own life: 
Try experimenting with some different roast levels of Cardiology Coffee and seek out different brewing techniques to see what you like best to create a morning ritual you love! See our brewing guide for more information.